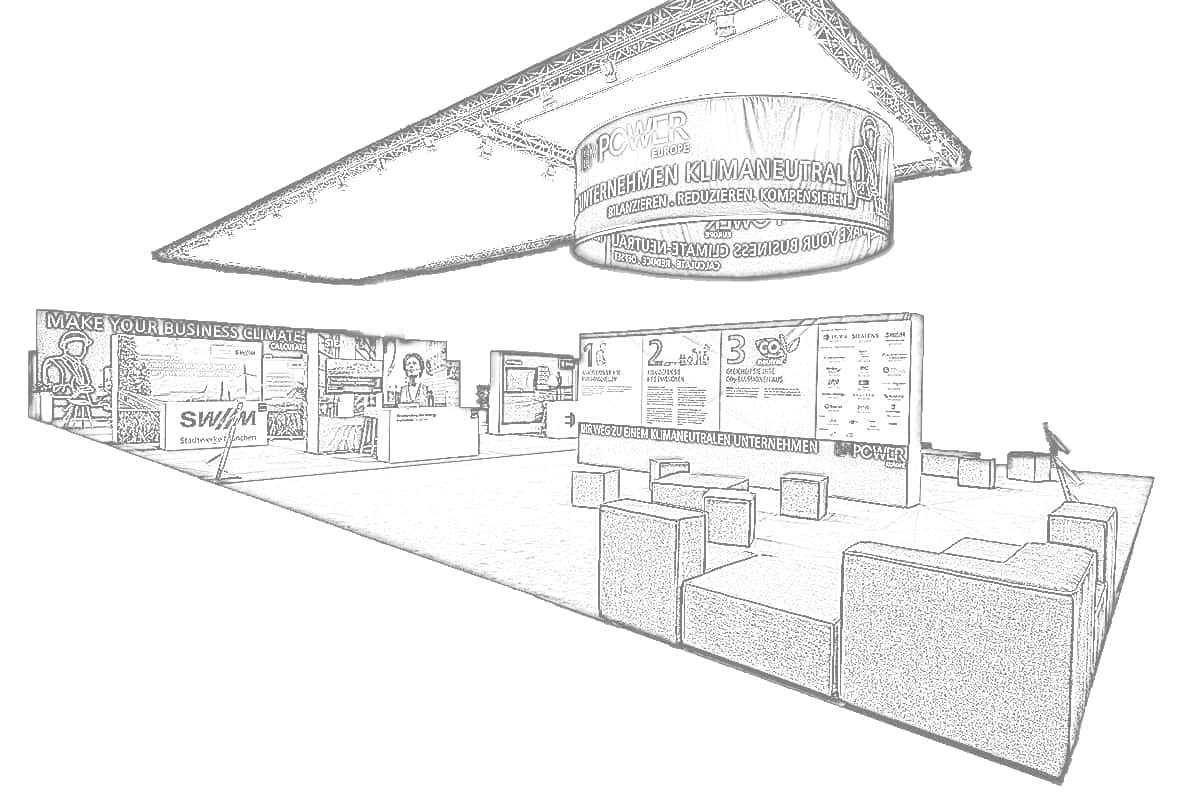 Climate-neutral businesses - Freiburg Wirtschaft Touristik und Messe @ The smarter E Europe 2022

Working with Fairfellows was an amazing experience. We are an American company that was attending a trade show in Germany, and having people with so much professionalism, local knowledge, and such a strong work ethic ensured our fair was a massive success. Our booth got so many compliments, and Fairfellows was able to coordinate last minute orders and fixes for us just days before the show. The entire Fairfellows team was there for us from our first stand draft all the way post-show, and we would recommend working with Fairfellows to anyone!
We received many compliments for our expopharm 2022 booth in Munich and can highly recommend Fairfellows. Organization as well as setup were extremely good and smooth. A kind, innovative and above all competent and trustworthy company with whom it's a pleasure to work with.
We thank you very much for the great realized project. Thank for your creativity, fast realization and uncomplicated cooperation.
Fairfellows always considers all details in advance leaving us feeling relaxed. They all have a strong caring about the customer´s projects. For us it is all about team work and with Fairfellows we have an excellent partnership.
The cooperation with Fairfellows was great! Very ambitious team, which was available every time and reacted fast and flexible to all of our wishes. Fairfellows definitely contributed to our trade fair success and literally walked the extra mile with us.
Thank you for our cooperation during IFAT. We are really pleased with what our stand looked like and with the cooperation with Fairfellows. You have joined companies that we can easily recommend to others. Many thanks for frequent visits to our stand, close cooperation and huge help in difficult situations. It was a really good job!
It was a pleasure having chats, emails and video calls with the whole Fairfellows Team. Admire their professionalism in communication and approach to the project. Everything was clear, transparent and with a great touch of "love". I don't know where Fairfellows get their inspiration but in moments of stress their assurance that everything will be ok was helpful. And an amazing team on the ground who managed to put everything together on time and dealt with all requests with the speed of light, even doing more than needed with all the restaurant recommendations and files transferring beyond working hours. It was a smooth and flawless experience working with Fairfellows.
It was a pleasure working with Fairfellows team for our ISPO booth. They were punctual and detail-oriented all while being flexible and creative to accommodate our unique requests. Highly recommended!
We are very happy about the good cooperation from the presentation of the idea to the final stand construction. The "extra mile" generated a real added value for us in all phases of the project. Thanks a lot for the great stand construction!